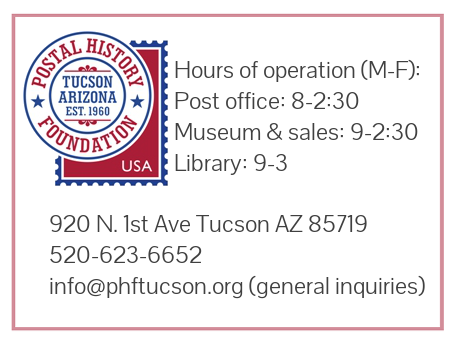 We welcome tourists, philatelists, researchers, and
families!
Please note that lights are out at 3, so you must arrive before that to tour, buy, or research.
Consult the calendar to be sure we don't already have group reservations during the time you want to visit.
We highly recommend that you call ahead if you want a guided tour.
Parking behind the foundation is free, but limited. It is accessed on the south side of the building, and the parking lot entrance is accessed from the east.