Why visit our contract post office?
Convenience.
Nestled in the West University neighborhood, we're within walking distance of the University of Arizona. We also offer free parking behind the building.
Efficiency.
We offer the advantage of quick and friendly service. There's rarely a line at our post office!
Selection.
Our post office is the only philatelic sales facility in all of Arizona. We are also the only postal outlet in the state that receives almost all new stamp issues.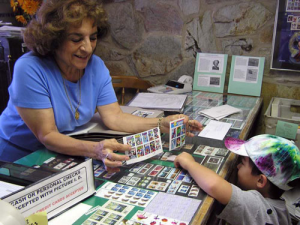 You can mail both domestic and international letters and parcels at our facility.
However, as we are a contract post office, we do not offer money orders, post office boxes, or passport services, and we cannot accept money orders or credit/debit cards.
Post office hours are:
Monday through Friday 8-2:30. (Closed Saturdays & postal holidays.)