Whether you're teaching language arts, social studies, math, or science, we're here to help! Included in each free lesson plan order are one master copy of the lesson and stamps for each student to use with the lesson. It's easy to order lesson plans for your classroom, home school, library, etc.– just follow the steps below. (If you want topical stamps but don't need a lesson plan, click here.)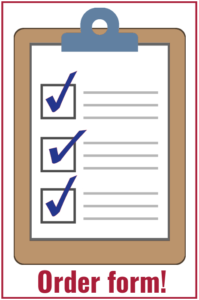 Stamps available to us throughout the year fluctuates, depending on the donations we receive. Therefore some lessons and/or topical stamps may not be available at all times.Shipping in the US and to APOs are free when ordering for 130 students or less. Foreign orders and orders over 130 students will incur shipping fees. We will contact you when this applies.
Please allow for a 3-week turn-around time for your order.
Local (Tucson area) teachers may opt to pick up; let us know in the notes.
Please email Lisa with any questions (preferred method of communication) or telephone 520-623-6652 x102.
Reminder: Lessons and PowerPoints can not be altered as they are the property of the PHF and the stamps provided may not be sold. PHF is a non-profit 501(c)( 3) foundation. Everything sent to you is for educational purposes only.
Lesson plan samples: